Supply and installed architectural hardware and master key system.
The Grange Age Care built 2009
Lockworx designed, constructed and installed architectural hardware, electronic hardware, commercial fire doors & frames and Abloy Protec master key system.
Designed and constructed architectural hardware, fire doors & frames, Master key system
Volt Lane, Albury. Designed and constructed architectural hardware, master key system, Fire doors and frames.
Astra Lodge Boutique Security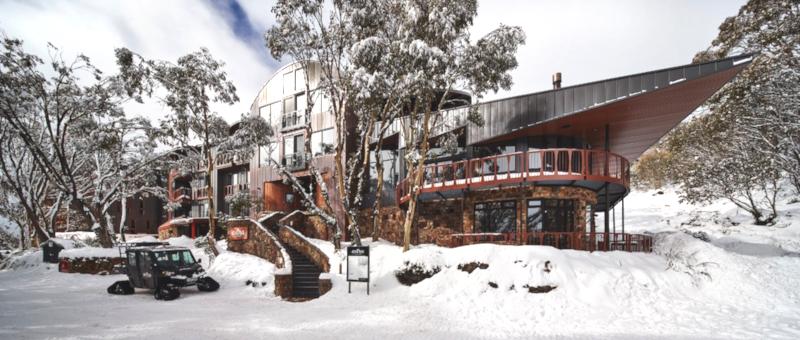 Priding themselves on personalised luxury service and accommodation, Astra Lodge, located in the foothills of Falls Creek Alpine Resort, is an award-winning ski lodge that chose Lockworx Australia to upgrade their security and lock systems.
Boasting twenty-seven guest rooms, a bar/restaurant, library, day spa, sauna/steam room, heated indoor pool, lounge area, kids play room and a ski drying/storage room, Astra Lodge had numerous challenges in terms of access for both guests and staff.
The brief was clear. Design, construct and install an Electronic Access System that is versatile, convenient and secure, whilst matching the lodge's high-end feel. All while seamlessly integrating Astra Lodge's 'ski-in and ski-out' trademark into the new electronic security system.
After extensive consultation with owners Seumas Dawes, Rosie Seaton and builders Duggan and Hanlon, Lockworx Australia designed, constructed and installed a complete security solution, including architectural hardware, fire doors and frames and state-of the-art electronic security system from SALTO. The system's keyless access makes it easy to use for guests and staff alike and integrates the lodge's security needs through networked locks and readers, giving real-time control for all 50 front of house and 10 back of house doors.
Using Bluetooth SMART XS4 handles to ensure contactless entry, and with the versatility of mobile keys, the system allows for 'keys' to be sent straight to guest's smartphones, further enhancing convenience. The high-tech system also collects data at five Wi-Fi updating points around the lodge, constantly capturing and updating information on guest and employee movements through the contactless entry points.
The result is a quality Electronic Access Control System installed by professionals, that matches the lodge's unique boutique feel. The system seamlessly accommodates both staff and guest movement, bringing both quality and value to the client, while letting the guests know from first arrival that their experience will be something special.