We specialise in commercial and industrial security services. These include Access Control Systems, Master Key Systems, and Electronic Entry Systems, as well as site lockup and hardware. We offer security solutions for all your commercial needs, whether it's an upgrade of your existing system or providing a security solution for a new development, we can assess and advise on your individual security needs.
Access Control Systems are the most versatile for large-scale projects.
These modern web-based systems allow for fully-customisable control of all access points, giving the user unlimited possibilities to adapt the system today and in the future. We work with the latest technologically advanced systems like SALTO and Protege GX, which provide incomparable end-user flexibility and versatility.
Our Master Key Systems, or Restricted Key systems, allow for one key to access all areas, while other keys can access only the areas/locks you choose. No more heavy keychains to carry around; each key can be individually customised to open specific locks and doors. Restricted Key Systems can be set up for traditional key, or electronic fob, programmable card, or keypad systems, giving you the option that suits your individual needs. We only use high-quality Master Key Systems, like Abloy Protec2 and EVVA EPS, giving you the versatility and reliability you come to expect from leaders in their field.

Access Control and Master Key Systems are best suited for schools, office and government buildings, warehouses, industrial facilities, commercial businesses and apartment complexes.

Need hardware as well? We also design, construct and install commercial fire doors, frames and locks, including panic bars, magnetic locks, door closers and electric strike plates. We only use leading brands and products to ensure longevity and structural integrity, so you can be assured of quality.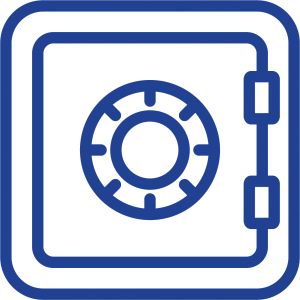 Electronic Access Control Systems
Keyless door locks
Keypad locks
Covid-19 solutions (hands free/limited contact)
Smart Door locks (Smartphone entry)
Alarm Systems
CCTV Systems
Master Key Systems
Site lockup
Electric strikes
Magnetic locks
Panic bars
Door closers
Exit door alarms
Door frames
Depository safes
Wall safes
Gun safes
Floor safes